It's Friday morning and it's been a busy work week, so here is my morning diversion!
This dusty Thing
is in Laramie, Wyoming, a great place, and it's $4900. Dude, Hose it off and ask $5500. I'd get it on a lift, media blast the pan, and quadruple coat it. This is a bargain.
This is:
clean and $5500,
clean sells better. Both Things are a good deal, buyers! A lot closer to me, if I rob a bank or win a lottery soon. I could use a trip to Laramie, though....
oooh, i've been watching
this one
, he was asking $4200 on
craigslist,
now BO. I wish I had cash!
Uhm, No. Not ever.
Tuesday June 25th add-on: asking $750, a
cheapie that needs a lot of stuff:
"So I have an friend of the family that has a bunch of VW's in a field here in MO and I called him out of the blue and asked what ll he has, he said he has a "Thing sitting out there with a rebuilt engine, doors were taken off and stored inside with top, some body work and where you sit is rusted, but overall in good condition and would like to get $500 for it (my dad says he'll probably give it to me if I wanted it that bad)". I have never worked on cars and know very little but think it would be fun to spend a lot of money on a car and get away from the misses for a little. I have looked at the "what to look for thread" and its very helpful and when I go look at it this weekend I will keep it in mind but I wanted to see if there was anything else to ask on the car to help get some info. Also like the title says, what did you pay for your thing and what condition is it in.
Here is what he had. Let me know your thoughts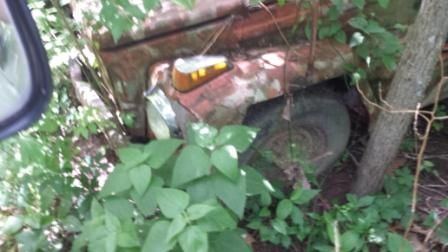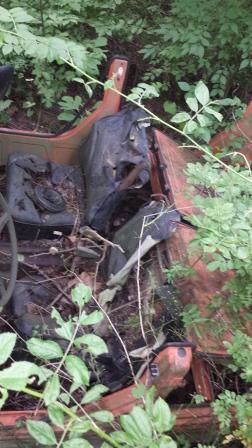 He has the doors and top under cover and say theyre in good shape. Let me know what you think"
"...he ended up saying he would take $100 for it but I do not want to get in that deep with something."
The consensus is that it's not worth it (with one or two that disagree) but that's right in my price range....